Jerry Grillo's Jazzy Take on Milwaukee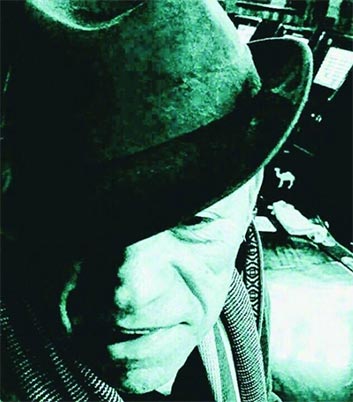 What does Milwaukee mean to Jerry Grillo? According to his latest recording, "My Hometown Milwaukee," it's a city whose "museum has wings and so many things—happening through the year." Sung with easy going Tony Bennett swing, "My Hometown Milwaukee" even ventures to predict the Brewers will reach the World Series this year.
Remarkably, Grillo wasn't born here but arrived, fresh from college, for a teaching job with Milwaukee Public Schools. When he retired a quarter-century ago, the free time finally enabled him to study the craft of jazz singing. He never thought of leaving town. There was always just enough opportunity to entertain at jazz clubs and piano bars and just enough support for a prolific recording career with over half a dozen albums to his credit from the '90s and '00s.
"My Hometown Milwaukee" is a rarity in his catalogue—an original song. Grillo credits the owner of the Jazz Estate on the city's East Side with planting the seed. "'Someone should write a song about Milwaukee,' he told me," Grillo recalls. "He put the bug in my ear, but it took a few things for it to happen: the Bucks, Fiserv Forum—it seemed like a Milwaukee Downtown renaissance. I don't think there was a time during my lifetime when the city was this buzzing."
Rather than write songs, Grillo set his sights on interpreting the Great American Songbook, that remarkable pre-1950s repertoire from the pens of Cole Porter, George Gershwin and Rodgers and Hart. "I've always done the standards," he says, insisting that his influences weren't the usual suspects of Mel Tormé or Frank Sinatra. "It's the female singers, actually—Sarah Vaughan, Carmen McRae. I identified more with them and their interpretations than the male singers of those songs. They are so in tune with the emotional interpretation of the lyrics."
"My Hometown Milwaukee" can be found on Spotify and YouTube and has been heard on WMSE. "I'll never do another album," Grillo insists.
The new song caught some ears outside the regulars at Milwaukee's jazz clubs. "I sent the lyrics to the mayor and he came to a show at the Jazz Estate the night I introduced the song," Grillo recalls. "It was a very kind gesture on his part." As for Milwaukee, the singer praises the city's "easy to and fro situation" and a "pizzeria with live jazz twice a week. What other city has that?"
-- David Luhrssen
Shepherd-Express
July 2, 2019
Jerry Grillo Says Hurrah for Broadway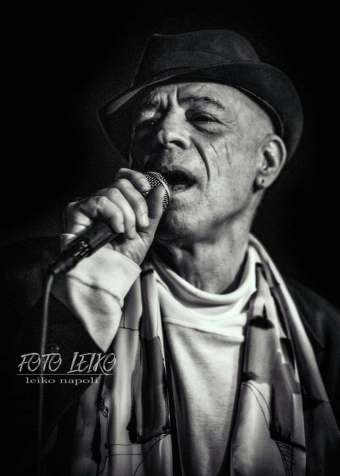 Jerry Grillo made a name for himself in Milwaukee as a jazz singer. Since retiring from MPS nearly 30 years ago, Grillo recorded half a dozen albums, including long players with jazz pianist and bandleader Nick Contorno. Lately, he's returned to his original love, Broadway show tunes.
"I was in a lot of shows," he says, reflecting on the '60s and '70s when he was a regular with the Milwaukee Players. "I had lead roles in The Fantastics, Cabaret, Company. And I haven't song any of those songs since then."
But first, a digression: Earlier this year, Grillo gained local notice for a song about the city where he has lived since the '60s, "My Hometown Milwaukee." It's a rarity in his repertoire, an original song about a town whose "museum has wings and so many things." Mayor Cavalier Johnson proclaimed May 13, 2022 "My Hometown Milwaukee Day" and presented Grillo with a proclamation at City Hall. "I never expected that in my life," he says. But not to rest on laurels, he decided to go back to live performance and his musical roots.
"I just decided it was time to look back on that part of my life," Grillo explains. "And I love those songs."
For his Broadway repertoire, Grillo picked nothing recent but looked to material from those golden mid-century years of West Side Story, Company, My Fair Lady, Carousel, Gypsy, Funny Girl. And like a cabaret singer, he may tell a few stories in between numbers. He's keeping accompaniment basic for the show he calls "Broadway My Way," leaning only on pianist John Hefter, a longtime collaborator, and a newcomer to Milwaukee, saxophonist Jeanne Marie. "My voice is surprisingly better than ever," Grillo says. "Maybe it's the five COVID shots."
-- David Luhrssen
Shepherd-Express
January 23, 2023
Singer Jerry Grillo Looks Back on 25 Years in Jazz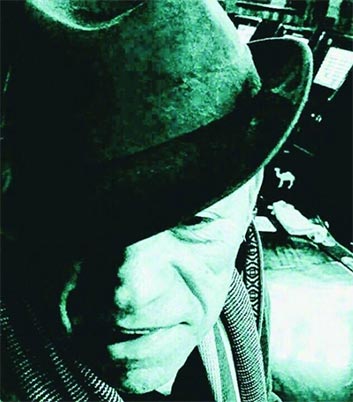 Jerry Grillo's dream of becoming a jazz singer was long deferred. He played in high school and college musicals, did a few shows after moving to Milwaukee in the late '60s and sang in pop cover bands through the '70s. None of it was exactly what he wanted to do. After a while, Grillo abandoned music and focused on teaching at John Marshall High School. However, in the last years before retiring from MPS, Grillo finally reinvented himself in his spare time as a serious jazz vocalist.
Next week Grillo marks the 25th anniversary of his debut album, This Funny World, with a performance and a remastered reissue of the recording.
Grillo cites vocalist Jackie Allen for inspiring him to realize the dream after hearing her sing at the Wyndham Hotel. "I was blown away by her nobody was doing what she was doing here," he says. "I knew I had to go to her." And he did, signing up for her voice lessons at the Wisconsin Conservatory of Music. She became his mentor and encouraged him to record This Funny World. "She hooked me up with the musicians and the recording studio. She gave me one of her songs."
Allen's "I Chase the Sun" is the lone number on This Funny World not drawn from the Great American Songbook. Singing in low-key almost conversational tones, Grillo focused on interpreting the songs of Rodgers and Hart, Cole Porter, Johnny Mercer and other writers from the pre-rock era.
"I had heard these songs by other artists," he says, speaking about the choice of material. "Jackie taught me how to construct a set in a night club and I followed suit on the album by varying the tempo not too many ballads. I love ballads but they can bring the energy level down."
Most of Grillo's reference points came from female, not male, jazz singers. "Dinah Washington, Ella Fitzgerald, Sarah Vaughan," he ticks off the names. "Tony Bennett is the male singer who is closest to evoking that lyrical sensibility interpreting the songs on an emotional and a musical level."
In the quarter century since This Funny World, Grillo released eight other recordings including collaborations with the Lynne Arriale Trio and the Nick Contorno Orchestra and with such esteemed local instrumentalists as Kirk Tatnall and Barry Velleman. For his 25th anniversary showcase at Transfer Pizzeria, one of his consistent performance venues for the past decade, Grillo will perform with keyboardist Neal Charles, guitarist Bill Martin and drummer Omar. He hopes Transfer's owner Russell Rossetto will sit in on trombone along with other guest players. Grillo promises "a complimentary champagne toast, and everyone will receive a copy of the album."
Several people involved in the original release of This Funny World have gone on to success. Allen was signed to Blue Note records and is now on the music faculty at Doane College in Nebraska. The Milwaukee artist responsible for the cover's funky drawings, Chrisanne Robertson, has been exhibited in galleries and has received commissions for her work.
"Bringing out the lyrical content is what I like to do," Grillo says. "I've always loved the romantic emotion of the Great American Songbook."
Jerry Grillo performs 7:30 p.m., Tuesday, May 2 at Transfer Pizzeria, 101 W. Mitchell St.
-- David Luhrssen
Shepherd-Express
Apr. 25, 2017
Jerry Grillo's 20-something Anniversary
Jazzman is still singing after many years in the business
Jerry Grillo recently announced that he will celebrate his 20th anniversary as a jazz singer with a pair of performances. When pressed slightly, he readily admits that it's been longer than 20 years, actually. "Someone threw it to me: 'Haven't you been in this business 20 years? You should perform at some of your old venues.' Well, people are surprised at how long I've been doing this."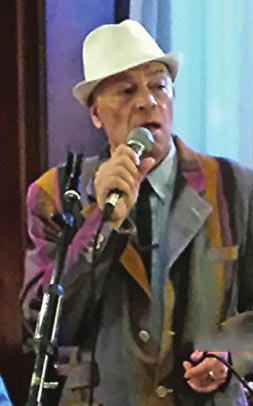 Grillo's first CD, This Funny World, was released in 1994, and if memory serves, he was performing at the Jazz Estate even earlier but why quibble over the calendar? From the 1990s through now, Grillo has recorded nine albums and until a few years ago, maintained a vigorous performance schedule around Milwaukee. "I did so much, curriculum vitae wise, that anyone would think that I would've left town," he says. "It seems that I should have had the goal to go farther, and I did have that in mind at first."
His career was in education and he pursued the calling of music on weekends and weeknights. While teaching at John Marshall High School, Grillo acted in musical theater on the side, and he continued teaching until 1999, several years into his run as a jazz singer. His musical imagination was always shaped by the era of the Great American Songbook, an epoch when pop melodies commonly provided material for jazz interpreters. Grillo began seriously focusing on jazz singing under the tutelage of Jackie Allen, an instructor at the Wisconsin Conservatory of Music who later became a Blue Note recording artist. Allen helped Grillo secure a Chicago recording studio and session musicians for This Funny World. "She was very generous," Grillo says. "She gave me one of the first songs she ever wrote, 'I Chase the Sun,' to record on the album." It fit well alongside such standards as "Honeysuckle Rose" and "Speak Low."
Album followed album, and although Grillo has relaxed the pace, he has kept himself busy. He was the subject of a short documentary that was shown at the Milwaukee Film Festival and other festivals, and is booking agent, promoter and soundman at Angelo's, a bar featuring live jazz on the city's East Side. He remains optimistic about the music's future.
"There are a lot of young people who are just discovering these songs and what they are about," he says. "They are curious about this music. I know there's so much else out there these days, but we can't let go of these songs." Jerry Grillo will perform May 28 at the Uptowner, 1032 E. Center St., and July 31 at the Jazz Estate, 2423 N. Murray Ave.
-- David Luhrssen
Shepherd-Express
05-28-2015
Local jazz singer Grillo prepares for a change in tempo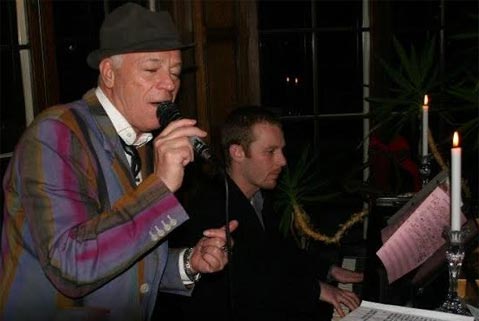 It was the summer of 2012 when Jerry Grillo met pianist Joe Kral at Angelo's Piano Lounge. Kral -- trained by Willie Pickens and a veteran of clubs in Milwaukee, Chicago and New York -- was sitting in for the evening's performances, but Grillo could he was a special musician, one he'd want to work with.
"It was clear to me that he had very good training with a very good teacher," Grillo recalled. "You can hear it. The techniques. The approach to a song. The sensitivity. As a trained jazz musician myself, I can hear that, and I can sense what the combination of the piano player and myself is able to accomplish."
Grillo's sense appears to have been correct, as the two have continued to work together over the past year. They still gig together at Angelo's on Friday nights, as well as at other venues and events scattered throughout the city. The duo also recorded a few unreleased ballads to go along as a tribute to Elsa's On The Park wall mural featuring the sheet music of "Stardust."
The experience of working with Kral in the studio on those tracks, combined with the pianist's adept touch for classic ballads, inspired Grillo to create "Music Box," the local jazz legend's latest recording project. Grillo will be celebrating the four-song ballad collection at a CD release show Friday night at the Jazz Gallery, 936 E. Center St.
The idea of releasing an album of ballads may come as an intriguing contrast to a music industry currently emphasizing energetic singles and poppy, catchy hooks. For Grillo and Kral, however, this is the music they wanted to do.
"We both like them so much," Grillo said. "All songs are written for a reason and with a message, but there are certain ballads that are written which have much more meaning to them than, say, an uptempo jazz or swing tune. We picked songs that have a lot to say, lyrically and musically."
Among the four songs included on the disc are "Always On My Mind," "Some Other Time" and "Blame It On My Youth." That last song, an ode to loves lost at a young age -- performed by the likes of Nat King Cole and Frank Sinatra -- is Grillo's personal favorite of the four, but they all have a timeless quality that speaks to all audiences.
"The lyrics and what they say to people about relationships and feelings are all things involved with the human experience," Grillo said. "They're universal. The song is going to last forever because every generation that hears that song is going to identify with it. And that's not so true with songs written today."
Of course, that didn't stop Grillo from trying. Completing the four-song set is "Lonely," featuring lyrics written by Grillo and music by Roe Fosco. A friend of his wrote the melody after her father passed away and let Grillo write his own lyrics for the song. What he ended up with was a love song about loneliness, emptiness and relationships ending for any variety of reasons.
"It's a break-up song and all about loss, but it's not really depressing," Grillo said. "None of these ballads are depressing. For me, ballads can be uplifting because they have messages that can help ease the pain."
He recorded it previously with a jazz trio with a more Latin tempo, but he wanted to give the song another, slower try with Kral. In fact, that's what Grillo is attempting to do with the entirety of "Music Box": slowing down the songs in the hopes of making the meaning come out more.
"We did these at a very slow tempo so the lyrics could be totally understood," Grill said. "Because of the way (Kral) plays them and the way we interpret our feelings through the songs, that's basically why I called it 'Music Box,'" Grillo said.
"To me, that's what it sounds like. Well, a music box that lasts a half hour. To me, it's a similar feeling of sitting back, letting that music play, listening to it and letting your feelings go. People don't do enough of that today in my opinion."
It's an interesting and "meditative" direction for the local jazz icon's latest recording, as well as possibly his last. No worries, local jazz fans: While touring and travelling the country have lost their appeal to Grillo, he still loves to perform and would even like to hop back into musical theater (he's previously done "Cabaret," "Fiddler on the Roof" and "The Fantasticks"), possibly even to rejuvenate his cabaret show "Jerry Sings Broadway."
As for recording, though, his time is likely done. Probably.
"I think I've said what I pretty much have to say musically," Grillo said. "I've pretty much recorded the songs that I love the most. Each CD has songs that I've always wanted to sing. Sure, there are other songs that I do sing that I've never recorded that I love very much, but I'm not going go out and record them. "Music Box" will be the last CD I do, other than if I write all of my own songs. If I write all of my own songs, I'll do another one."
-- Matt Mueller
On Milwaukee
Nov. 20, 2013
Jerry Grillo's Traditional Jazz Stylings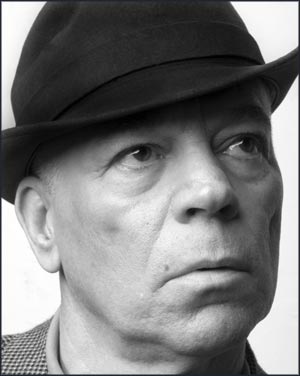 Jerry Grillo has been at it long enough to call himself a veteran even if he answered his calling as a jazz singer relatively late in life. Only after retiring from a career as a schoolteacher in 1999 was Grillo able to devote himself to his first love. Since then he has released no fewer than nine CDs. He has also watched CD sales shrink, the ladders for getting a leg up in the industry collapse and opportunities to perform dwindle.
"People say, 'I got your CD at the library and copied it!' How am I supposed to answer that?" Grillo says with a sigh. "For singers, it's not as good as it was."
Grillo forges onward anyway, lending his foggy voice to the standards of pre-rock American songs in settings that sometimes depart from the norm. He's enjoyed a varied track record, performing with a diverse range of musicians, including The Danglers and the Nick Contorno Orchestra. He's sung with only a pianist for accompaniment and with a trio. Usually his combo includes bassist Madeline Dietrich, guitarist Kirk Tatnall and percussionist Randy Maio, who loves slapping the skins with his palms and playing with wind chimes as well as drumsticks.
To find work in restaurants and private functions, many jazz singers have switched to pop tunes, "and not in a jazz way," Grillo adds. He has always sung a few of his favorites from the 1950s ("Venus") and has added a couple of country songs ("For the Good Times," "Rambling Rose") that open easily to jazz, but prefers to draw from the classic jazz singer repertoire. Songs popularized by Frank Sinatra are a mainstay, along with compositions by Antonio Carlos Jobim for a Brazilian lilt, a funky "Summertime" and a sizzling, edgy rendition of "Fever."
"I can't change 'Moonlight in Vermont' or 'The Nearness of You' in good conscience," he says. "But we do many songs in a nontraditional way, changing the chords, the voicings and the rhythm. Kirk will play guitar with pedals and come close to a rock guitar solo never a real rock solo, but close."
Grillo's voice has gained assurance and nuance, as attested by a close listen to his 2009 anthology CD, Some of the Best. He pops up in unexpected venues, such as LuLu Cafe or Paddy's Pub, and accepts the changing times with a shrug. "I wonder sometimes if I shouldn't have left town, but the problem is I really love Milwaukee. Where else would I have gotten an award? I'm proud of my WAMI."

-- By David Luhrssen
Wednesday, March 28,2012
Grillo film looks at historic Milwaukee jazz venues
"Vintage Grillo...Milwaukee" is a new documentary created by a team made up of local jazz singer Jerry Grillo and filmmakers Tim Chiapetta and his wife, Lisa. The film looks at historic Milwaukee venues that occasionally feature jazz bands, including Transfer Pizzeria, 101 W. Mitchell St.
This lesson in local history will include songs from Broadway and the Movies. A premiere screening of the film will be shown during the intermission of a concert by Grillo at 6 p.m. Sunday at the Wherehouse, 818 S. Water St. Weather permitting, the event will begin with a short cocktail hour on the patio.
A line of jazz art-inspired T-shirts from Grillo's design company will be sold at the event. There's no admission price, but there is a two-drink minimum (includes soda).
-- Jackie Loohauis-Bennett
Milwaukee Journal Sentinel
June, 2011
Grillo captures Historical Mystery Band at Lulu gig
For years, Jerry Grillo has been Milwaukee's jazz singer. He's been a constant on the scene, forging his own style out of a passion for singers like Frank Sinatra and Bobby Darin, but always letting the Grillo come through.
He's recorded numerous CDs with different bands and in different settings. When he takes the stage at Cafe Lulu, 2265 S. Howell Ave., in Bay View on Saturday, May 8 at 10:30 p.m. it will be fronting a new group called Historical Mystery Band.
"I've always have had a band," says Grillo. "With jazz bands, however, most singers and players use whoever is available, because their skills are such that they can play any chord charts in almost every rhythm."
But with the Historical Mystery Band, which includes keyboardist Scott Currier, guitarist and bassist Kirk Tatnall and percussionist Randy Maio, Grillo wants to work with a band in a much more close-knit fashion.
"I would like my songs to be done in a way that is familiar to my own chosen musicians, and I also prefer musicians who write some of their own tunes, so we can feature them. I have chosen this band for that particular reason. I will also add saxopone or trumpet depending upon the gig."
Historical Mystery Band is a band, says Grillo -- who also performs with the 15-piece Nick Contorno Orchestra -- not just backing musicians for him. Currier and Tatnall have been writing original material that the band will perform alongside a selection of standards.
"Instead of just showcasing myself, I wanted the band to have a name other than only mine. We are a band, not just Jerry Grillo, the singer."
That band will be caught on film at its second performance (the first, on Thursday, April 29, is the start of an every-other-week residency at the Harbor Room, 117 E. Greenfield Ave.), says Grillo, who says a relatively low-fi video of a performance provided inspiration to make a DVD. Tim Chiapetta of Milwaukee Metro Design is filming the performance
"I was recorded on a cell phone at a gig, and that video was sent to me via Facebook," he recalls.
"It prompted the thought that I would like to have a better quality documentation of my bands and myself as performer. (Chiapetta) offered to film that, and I indicated that I wanted to be filmed at venues which would be considered historic because of the buildings they were housed in, or because they were considered historical because the venue was a Milwaukee landmark venue for so many years.
"I didn't want a staged video because I generally don't find them interesting for a jazz band. The documentary form was appealing to me because, if it is done well, it highlights the venue and the band at the same time. This is a concept film which includes the band as well -- not just a video. Film documentaries have always intrigued me. Videos of a band just playing their songs, don't really interest me at all. That is only a promotional tool."
If the name of the band seems like something of a mystery, itself, Grillo says it has a meaning relevant to the group and for the film project, too.
"The mystery part of the title is because of the fact the venues will be decided upon as we go along," he says. "This is part of a journey, filmwise, and will take quite a bit of effort and time to produce. I also have always been interested in historic venues, performed in many of them, and have never been filmed live professionally. "
Cafe Lulu, says Grillo, fits his criteria perfectly and is therefore perfect for the event.
"Cafe Lulu was selected because the original restaurant was a George Webb, and if that isn't historical, nothing is," says Grillo. "Also, they have become an intrinsic destination in Bay View, and were the first to develop that corner. The transformation of Kinnickinnic and Lincoln has been very interesting to watch."
Grillo's most recent solo CD, "Some of the Best," is available for purchase at performances only.
--Bobby Tanzilo
OnMilwaukee.com
April 24, 2010
Jazz on Camera: Jerry Grillo's Historical Journey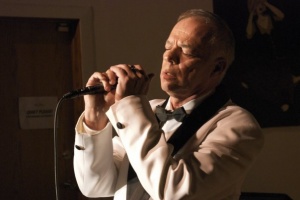 Jerry Grillo was a little taken aback. When a fan he had never met before, Lisa Chiappetta, showed him the video she made on her cell phone camera of one of his performances, Grillo thought, "I don't like the YouTube quality." But the encounter sparked a series of conversations, a train of thought that led to the Milwaukee jazz singer's latest project.
Starting this spring, the Jerry Grillo Historical Mystery Band will be on a tour of landmark local venues, trailed by cameras. Lisa's husband, Tim Chiappetta of Milwaukee Metro Design, will edit the footage into a documentary suitable for the festival circuit.
"I thought it would be fun to do something more involved and of better quality than just something you throw online," Grillo says.
The singer and showman is no stranger to working with film and video artists. In the early '90s, when his career as an interpreter of classic songs had just begun, Grillo did a short subject with Milwaukee filmmaker Cathy Cook, who has since gone on to national acclaim. The intervening years, however, mostly have been devoted to making music. Grillo has released no less than eight CDs and recently posted an original song on his website.
Music will be the most significant aspect of the planned documentary, but not the only one. "To me, it's a historical journey," Grillo explains. "I'm picking venues that don't normally feature jazz, located in buildings associated with Milwaukee history in some way."
He chose the location for this weekend's gig at Café LuLu (2265 S. Howell Ave.) because the building once housed one of those favorite diners for Milwaukee night owls, George Webb. On May 13, Grillo will take the show to the Harbor Room (117 E. Greenfield Ave.).
The Historical Mystery Band features top-flight local jazz musicians, including Kirk Tatnall on guitar and bass, Scott Currier on keyboards, Mike Caldwell on saxophone and Randy Maio on drums and all manner of percussion. Several songs in the set list are instrumentals by Tatnall and Currier, but the focus will be on songs chosen and sung by Grillo.
"I don't go beyond the '60s—it's hard to find songs that are good for me from beyond the '60s," he says, explaining a repertoire that runs roughly from Gershwin through Lennon and McCartney. Although in earlier years he was a purist, Grillo has become a creative interpreter. "I wanted to appeal to a different audience and create something more exciting for the band as well," he says, explaining the reggae rendition of "Witchcraft" and an "almost hip-hop" take on "Summertime."
The Jerry Grillo Historical Mystery Band performs at 10:30 p.m. Saturday, May 8, at Café LuLu.
-- David Luhrssen
ExpressMilwaukee.com
May 6, 2010
Jerry Grillo's Sentimental Journey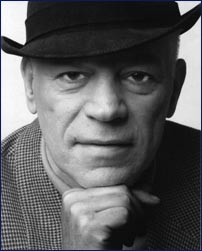 Several years ago Jerry Grillo was one of the most prolific jazz performers in town, recording no less than seven CDs from 1994 through the middle of the present decade and singing consistently in local clubs. He didn't fall silent as much as he became quieter, playing modest duets at Paddy's Pub and weddings and corporate parties with the Nick Contorno big band.
"I was content for a while not scratching around for gigs," Grillo says, explaining that his father died recently and his mother has been unwell. "It puts one in a contemplative mood," he continues. "For a while I didn't feel like doing anything."
Grillo returned recently with a new CD called Some Of The Best, a digitally remastered career retrospective culled from many of his previous CDs, plus a live bonus track and an alternate take of Frankie Avalon's hit "Venus." It's the culmination of his contemplative phase.
"I started thinking of all the musicians I've worked with over all these years," he says, explaining that at one time he toyed with ideas of either a bluesy album or a disc of songs newer than his usual repertoire of Gershwin, Ellington and songs from the golden years of popular songcraft. "The project became more of a sentimental thing, more of a tribute situation. And it was easier to do."
From the get-go Grillo attracted many of Milwaukee's best jazz musicians. On electric guitar: Jack Grassel, Kirk Tatnall and Steve Peplin. Barry Velleman and Scott Currier have been heard on piano. Randy Maio, Charles McFarlan, Jeff Hamann and Tom McGirr are among the rhythm players. Milwaukee expatriate Julie Wood lent her saxophone on occasion. All are represented on Some Of The Best, a set that includes edgy experimentation and straight ballads, '30s swing and '50s pop.
Although Grillo had dabbled over the years in cover bands and musical theater, he was a late bloomer as a jazz singer, tossing his hat into the bullring only after retiring from Milwaukee Public Schools. Some encouraged him to follow his star in cities where lights are brighter, but Grillo refused to leave.
"I love my house. I love the city. I'm thrilled with what's happening here-other than the winters," he explains. "There were so many negatives about moving. But the big reason was all the musicians I could work with here. I feel these people could play anywhere in the world with anybody. They are exceptional."
He pauses for a moment and adds, referring to Some Of The Best, "Maybe this is the final product. I don't know if I'll actually make another CD" in a world of rampant piracy and an imploding music industry. "But I'm adding songs to my repertoire and I have the people who can play them."
--Dave Luhrssen
Shepherd Express
April 2009
Standards With a Twist
Cupping his hands around his microphone, his eyes half closed, Jerry Grillo sways to the rhythm of an inner reverie as he puts his singing on pause to allow his guitarist to take a solo. Live, Grillo is the consummate lounge singer, wrapping his voice around the meaning of every word of every standard he sings.
But when speaking about his fifth full-length CD, Fever...And Other Symptoms, Grillo declares, "This is not lounge at all to me." The 12 tracks are all standards from the classic era of American pop music, the '30s through the '50s, unless they are more recent tunes in the style of a Brazilian samba, but most of them aren't performed in a standard way. "It's alternative. It's in your face. It's funky," he explains.
When Grillo released his first CD in 1994 he colored strictly within the lines of his repertoire. A few years later, he edged the material into less explored areas. And then he pulled back a little, finding a comfortable balance between familiarity and strangeness. "It's taken me years to find out how far I can go without going too far," he says.
On "Fever," Grillo incorporates lyrics from Sonny and Cher, the Doors and Gershwin to the song's elastic rhythm while guitarist Kirk Tatnall tears off a Hendrixy solo. Pianist Scott Currier threads a bluesy pattern through "Come Rain or Come Shine." The inherent funkiness of "Softly As In a Morning Sunrise" surfaces with help from guitarist Steve Peplin and drummer Randy Maio. Grillo also relaxes into a more intimate mood on three songs accompanied only by pianist Barry Velleman.
"I'm putting my own stamp on these tunes," Grillo says. "I don't think artists can make it today without stamping their own heart and soul on the pieces. This is definitely who I am."
Shepherd Express
Dave Luhrssen
June 21, 2001

Jerry Grillo has created a jazz vocal showcase for himself with such classics as "Softly As In A Morning Sunrise," Cole Porter's "Get Out Of Town," Jobim's "How Insensitive," Carmichael's "Georgia On My Mind" Davenport's "Fever," George Gershwin's "Summertime," Johnny Mercer/Barry Manilow's "When October Goes," Holiday's "God Bless This Child" among others in the outstanding CD release titled FEVER......AND OTHER SYMPTOMS. 12 selections.
Backed by various artists, including guest pianist Barry Velleman, this is an entertaining collection of jazz classics. It is a pleasure listening to the solo work by these artists.
The rendition of the Mercer/Manilow song, "When October Goes," is a highly emotional and sensitive interpretation, and it reveals the complexity and range of Jerry Grillo's voice. The piano accompanying Grillo is played by Barry Velleman.
A nice listening experience, this CD will find a home among jazz vocalist fans everywhere. Jerry Grillo at his best!
John Barrett Jr.
Jazz Review
July, 2001
Lonely
A throwback to the days of cabaret, Grillo has earned comparisons to Frank Sinatra and Bobby Darin, and it's easy to hear why. He has a rich, resonant voice and a good dose of swagger that commands listeners to pay attention. On this single, he offers two versions of the title ballad. The second version is slightly bluesier, and clocking in two minutes longer, it allows for some nice solo work by members of the Barry Velleman Quartet.
Donna Kimura
jazzreview.com
am Jazz, Minneapple Records 2004